Vgate Scan VS450 – What's in the box?
The Vgate scan VS450 is an extremely popular choice in diagnostic tools and replaces the VAG405 VW Scanner. In this article we will be unboxing one we have just had delivered.
Firstly the box, this is good and sturdy with a glossy finish. Its dimensions are:
L  =  250mm
W = 185mm
D = 70mm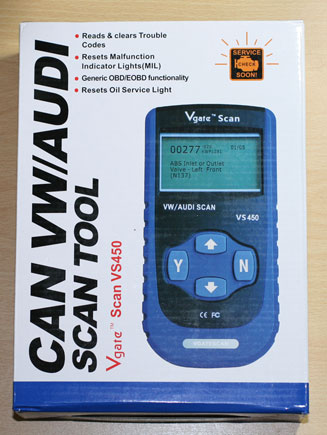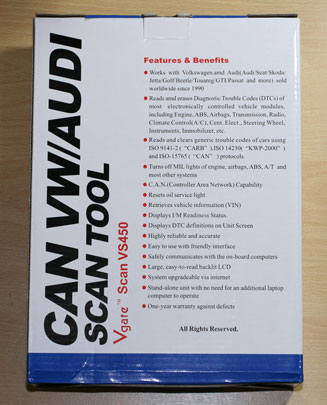 Included in the box
Vgate scan VS450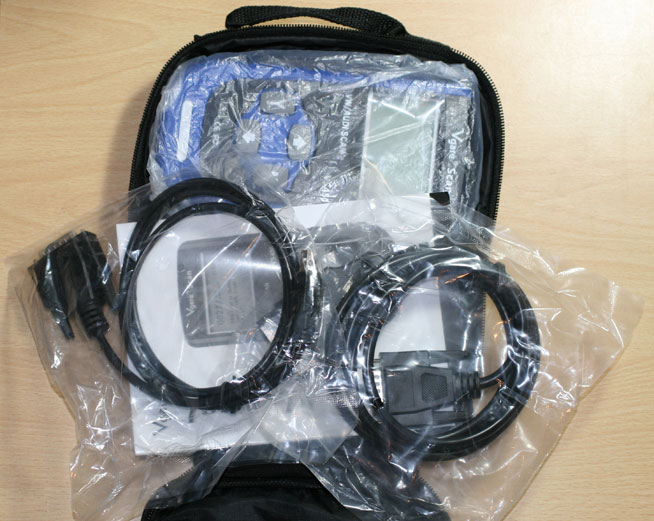 The Vgate Scan VS450 is a solid piece of kit, has a good quality feel, should last a long time. It has chunky, easy to use, clearly marked buttons and a large, backlit LCD display. The plastic is rigid and strong and it is the perfect size to nestle nicely in the hand. Although solid, it is not too heavy – a comfortable weight for most users.
Its dimensions are:
L = 175mm
W = 90mm
D = 30mm (+ buttons = 35mm)
Unit weight = 246g
Whole package excluding box = 628g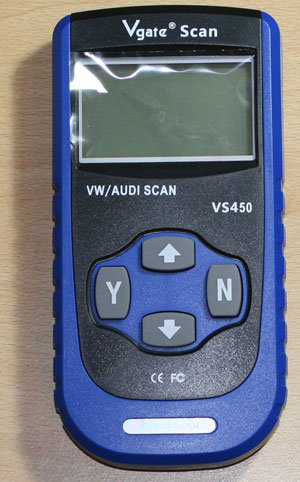 Cables – both are a good length
The 15 pin serial to USB for connecting to a computer is 4 foot long so provides ample range for comfortably connecting your Vgate Scan VS450 to your computer.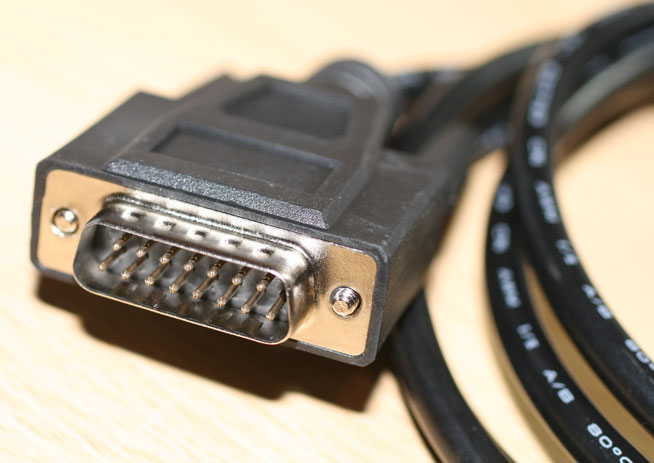 The 15 pin serial to standard OBD-II connection, the OBD-II should be within 2 foot of the driver so the 5 foot long cable allows you to use the Vgate Scan VS450 whilst looking under the bonnet of most vehicles.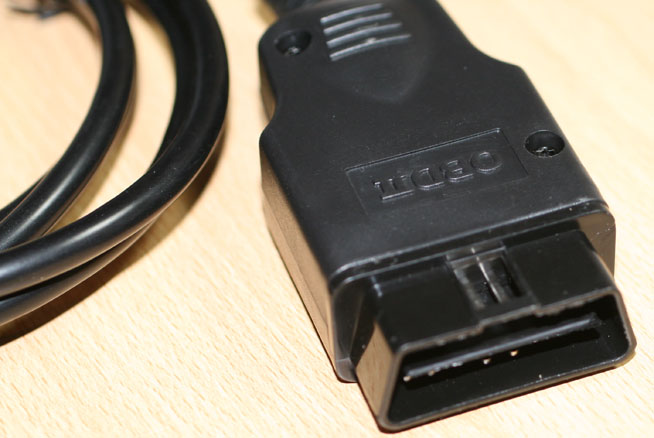 A user manual
Not very useful and provides only limited instructions, however instructions are not really necessary as it's so easy to use – only 20 pages long
A carry case
Cheap feeling, not very thick fabric and not very protective, the embroidered wording is already becoming unravelled and we have hardly touched it! Although it is already beginning to look a little tatty, the case would prevent oil from getting on the Vgate Scan VS450.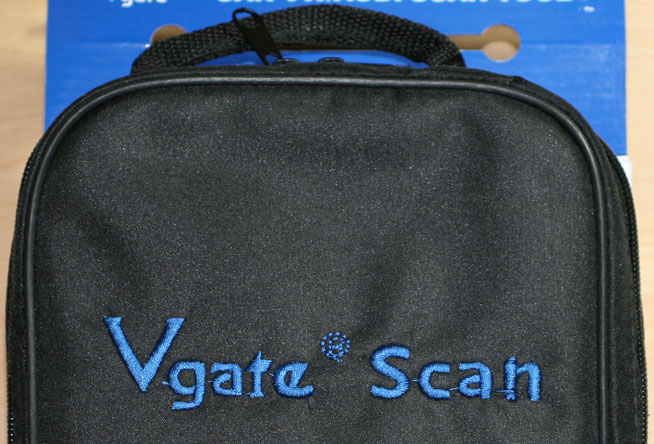 A detailed review of the Vgate Scan VS450 is coming soon, however in the meantime, please note that no installation CD is included in the box and the instructions make no reference to a website where software can be downloaded in order to update the Vgate Scan VS450.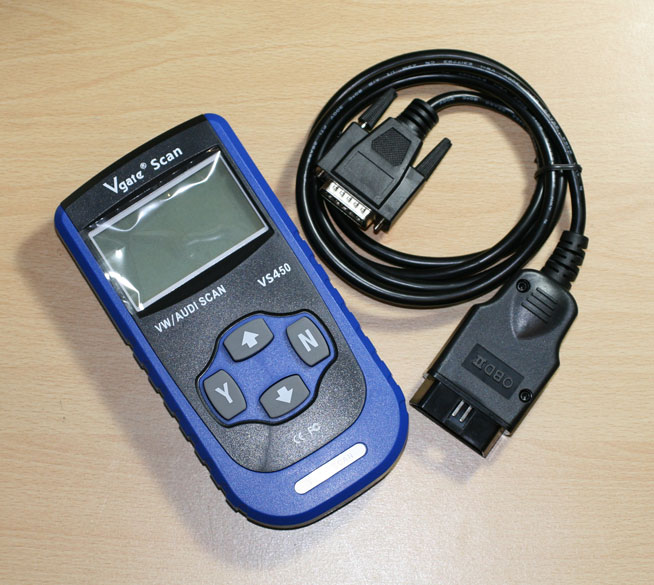 For more information about the VS450 view our Vgate Scan VS450 product page.