London insurance companies refuse to cover luxury Range Rovers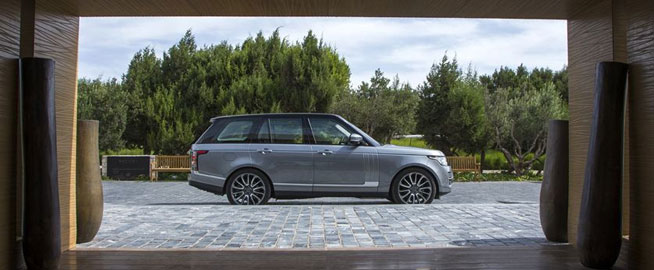 If you live in London and are fortunate enough to be able to afford a new Range Rover you may find it difficult to find an insurance company prepared to offer you insurance cover unless you have secure parking and a category 5 tracker installed, some insurers are even insisting upon secure underground parking.
It appears that the new Range Rover has been specifically targeted by car thieves because of a security problem involving the keyless ignition system. Car thieves are able to buy hand held electronic devices on the internet, from web sites such as eBay for example, that will actually bypass or over ride the keyless ignition system, allowing the thief to simply drive away in the high end, luxury vehicle. Thatcham Research in Berkshire, the highly respected motor insurer's automotive research centre which was established in 1969, is reported to have said that 294 Range Rover Sport and Range Rover Evoque vehicles were stolen in London between the months of January and July this year. These figures for just seven months of 2014 are quite staggering when compared to the number of BMW X5 vehicles stolen in the same time period, which was the much lower figure of 63.
Keith Dowley is a commercial property adviser from south west London and he bought a new Range Rover to replace his previous one that had been stolen from outside his home, Mr Dowley is among those refused cover by his insurance company because he does not have a secure parking facility. Mr Dowley said that AIG refused to cover his new Range Rover because he did not have underground parking; he asked "How many people living in London have that type of parking?" Mr Dowley contacted Range Rover about the matter and claims that they told him it was his problem to resolve, speaking to The Times he said "I had to tell them, 'No, this is your problem, I have just bought a £100,000 car from you, if I can't get insurance, I can't drive it, and if I can't drive it, I don't want it" Fortunately Mr Dowley was able to secure insurance cover for his Range Rover from another insurance provider.
A Jaguar Land Rover spokesperson said "Our line-up continues to meet the insurance industry requirements as tested and agreed with relevant insurance bodies," adding "Nevertheless we are taking this issue very seriously." The company says it is actively working with insurance bodies and the police to resolve the problem.
Special Thanks Land Rover MENA for providing the image.