Yet another General Motors recall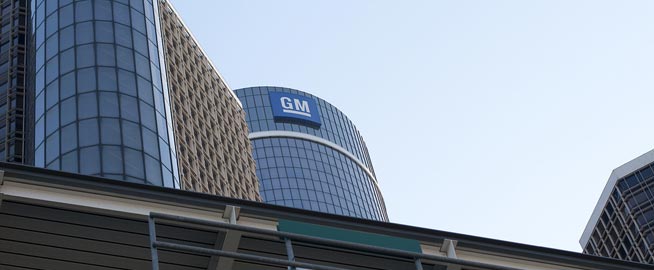 General Motors has announced four more recalls, meaning the total number of recalls now stands at 34 – so far this year!
The latest recalls from the troubled automaker involve 105,688 cars and trucks worldwide, with nearly 90,000 of those vehicles being sold in the United States.  The 34 total recalls this year involves around 15.9 million vehicles worldwide, although nearly 13.9 million of those vehicles were sold in the United States.
The most high profile of these recalls is of course the recall of the 2.6 million older vehicles with defective ignition switches that have been linked to the deaths of at least thirteen people since 2002. An internal investigation by the automaker was submitted to the United States Federal Regulator, this probe uncovered incompetence and cover ups by lower level executives and employees but actually cleared those at the top of any wrong doing or blame. The 325 page Valukas Report said that General Motors CEO, Mary Barra and two top executives of General Motors, Mark Reuss and Michael Millikin, were found not to be responsible for the situation. General Motors have fired 15 employees and disciplined a further five; Mary Barra said "Repeatedly, individuals failed to disclose critical pieces of information that could have fundamentally changed the lives of those impacted by a faulty ignition switch". General Motors faces further Congressional hearings as many lawmakers have said they do not feel the report was sufficient and more questions needed answering. Attorney Kenneth Feinberg is to decide how many victims will be paid compensation from General Motors and also how much they will receive. The United States Department of Transportation's National Highway Traffic Safety Administration (NHTSA) also announced that as a result of timeliness investigation by NHTSA General Motors had agreed to pay a record maximum $35 million civil penalty for violating federal safety laws.
The latest recalls include one for a potentially faulty base radio; this would prevent an audible warning if the driver's door opened when the key was in the ignition or if one of the front seat belts was not buckled. General Motors said the radio control module required reprogramming and that it was not aware of any accidents or injuries related to this possible defect. Another recall involves a defect that could cause the driver's air bag to not deploy, there have been two previous recalls regarding this issue already. General Motors said the steering wheel air bag coil be replaced and that it was aware of one crash with an injury related to this defect, General Motors added that it was also aware of other crashes regarding non deployment of air bags but did not know if these were related to the same defect.
The NHTSA ordered General Motors to make wide ranging and significant changes to its review of safety related issues in the United States.
Special Thanks Michael Kumm for providing the image