VW Crisis Deepens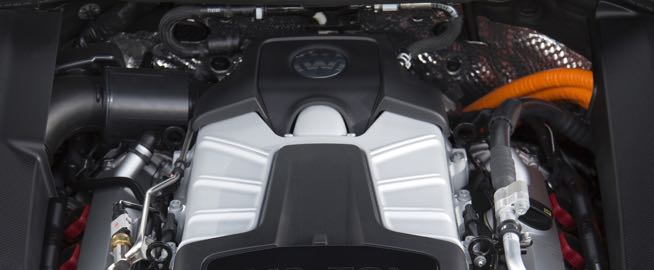 The problems faced by German car maker Volkswagen seem to be never ending with fresh revelations emerging on an almost daily basis.
The latest chapter of the sorry tale involves the fuel efficiency and levels of CO2 in at least 800,000 vehicles, with analysts warning that the implications of fixing fuel consumption tests could be far reaching and have a much worse impact on the company than the initial diesel emissions rigging scandal.
A Volkswagen press statement reads "The Volkswagen Group is moving forward with the clarification of the diesel issue: during the course of internal investigations irregularities were found when determining type approval CO2 levels. Based on present knowledge around 800,000 vehicles from the Volkswagen Group could be affected. An initial estimate puts the economic risks at approximately two billion euros. The Board of Management of Volkswagen AG will immediately start a dialog with the responsible type approval agencies regarding the consequences of these findings. This should lead to a reliable assessment of the legal, and the subsequent economic consequences of this not yet fully explained issue.
Under the ongoing review of all processes and workflows in connection with diesel engines it was established that the CO2 levels and thus the fuel consumption figures for some models were set too low during the CO2 certification process. The majority of the vehicles concerned have diesel engines." A key part of this statement is the last sentence, where Volkswagen states that the "majority" of the vehicles involved in this latest revelation have diesel engines; this can only mean that vehicles with petrol engines have also been affected. The same press statement also included words from the CEO of Volkswagen, Matthias Muller, who said "From the very start I have pushed hard for the relentless and comprehensive clarification of events. We will stop at nothing and nobody. This is a painful process, but it is our only alternative. For us, the only thing that counts is the truth. That is the basis for the fundamental realignment that Volkswagen needs", he added "The Board of Management of Volkswagen AG deeply regrets this situation and wishes to underscore its determination to systematically continue along the present path of clarification and transparency."
Many countries around the world, including Britain, use the levels of CO2 emissions as a basis for setting the rates for vehicle tax, false CO2 readings would have meant that any vehicles involved would be liable for lower tax rates. This could prove to be even more expensive for Volkswagen than the emissions rigging scandal if the company has to repay the lost revenue to governments.
Volkswagen shares are still dropping and reports say that the company has now lost around 40% of its pre scandal value.