Ultimate Driving At Goodwood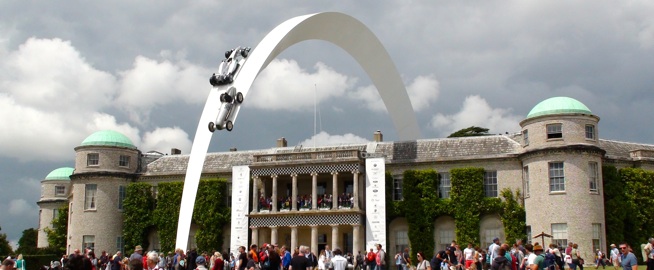 Ever fancied tearing around a motor circuit in a high performance BMW car? Well now you can as Goodwood, BMW and Michelin have entered into a partnership that will allow drivers of all ages and abilities to do just that, Goodwood have introduced their whole new motoring experience, Ultimate Driving At Goodwood.
Ultimate Driving At Goodwood includes a variety of driving experiences, both on and off road, using a range of BMW cars for driving fun, thrills and education. On road experiences will use the iconic Goodwood motor circuit, off road experiences will be taken on the 32 mile course through the ancient woodland routes of the magnificent Goodwood Estate, the glorious estate is vast, covering around 12,000 acres of the Sussex Downs. Lord March, who took over the management of the Goodwood Estate Company from his father in 1994, founded the Goodwood Festival of Speed in 1993 and reopened the Goodwood Motor Circuit five years later in 1998. Lord March said of Ultimate Driving At Goodwood "This combination of Goodwood and BMW, in partnership with Michelin, creates a fusion of skills and expertise that will provide a truly exceptional new experience. With expert tuition at the Motor Circuit to help improve driving skills in some fabulous cars, and a challenging off-road course encompassing areas of the Estate few have seen before, this will be a more hands-on activity than anything done before".
For those aged under 17 years the Academy experience is the perfect introduction to the skills required for driving, a one hour session of tuition in a Mini Cooper from an approved driving instructor at the Goodwood Motor Circuit is a wonderful and safe way to learn the basics.
For drivers who are aged over 17 years the following experiences are also available.
Adventure experience is an exciting and challenging off road session around the Goodwood Estate. An experienced instructor will teach you what you need to know about driving off road in a BMW X3 or X5 4×4 vehicle. Adventure experience sessions are available as 90 minute, half day or full day options.
M-Series Performance Driving is described as the "ultimate performance experience" and is available as a two hour session or a four hour session. The chief instructor will give drivers a briefing before they learn the "art of high performance driving" around the Goodwood Motor Circuit in M235i, M3, M4, M5, M6 and Alpina D3 Bi-Turbo cars. The two hour option allows you to drive three cars from the performance fleet and the four hour option allows you to drive six of the cars.
The Ultimate experience allows you to tailor your full day experience, picking your favourite parts of the Academy, Adventure and Performance experiences.
There are other experiences available:
Mastering Powerslides is a one hour session in an M-Series BMW aimed at challenging your handling skills
Winter Driving Techniques is a 30 minute session with a qualified instructor in "treacherously slippery conditions"
Understanding Handling is a 90 minute session using front, rear and four wheel drive BMW cars in which qualified instructors will teach you car control techniques
BMW Group UK Managing Director, Graeme Grieve, said "Through this unique partnership between BMW Group and Goodwood, visitors will have an unforgettable day in this wonderful setting. From the natural beauty of this exceptional Estate to the thrills of the historic Motor Circuit, they will experience the best in our world-class line-up of performance cars – both Mini and BMW, as well as the ultimate luxury car from Rolls-Royce."
Ultimate Driving At Goodwood experiences are available to both individuals and groups.
https://grrc.goodwood.com/section/driving-at-goodwood/
Special Thank Phil Guest for providing the image of Goodwood house in 2014.