UK petrol prices continue to fall!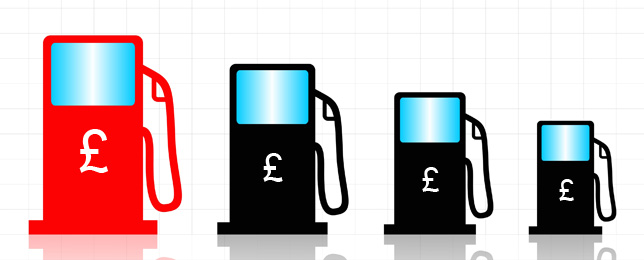 UK petrol prices are continuing to fall as supermarkets cut costs at the pump in the latest forecourt price war.
This is good news indeed for hard pressed householders and businesses and reports suggest that fuel pump prices could soon fall even lower. Wholesale prices are dropping and these reductions are filtering down to drivers, although the majority of us feel that this happens far too slowly. It seems there is also a glut of fuel supply currently throughout Europe and the United States of America, this might have had an effect on wholesale prices but – of course – it also means that the refineries are going to cut production and market speculation on this possibility is certain to escalate pump price volatility.
Despite the reduction in fuel prices we appear to be buying less petrol in the UK, the AA reports that their analysis of HM Revenue and Customs (HMRC) figures shows consumption dropped to lower than 1.4 billion litres in March 2013, this is the first time since records began! The dreadful weather may have had an impact, with March 2013 recorded as the coldest in 50 years and many of us knee deep in snow and not taking the risk of driving. It may even be that more and more of us are switching from our gas guzzlers to more efficient, environmentally friendly and cheaper to run vehicles – it should be noted that diesel consumption actually rose. We think it is most likely to be because people simply cannot afford to run their cars as much as they used to and are economising by taking fewer journeys or even choosing not to run a car at all.