Mercedes Benz Hybrid driven from Africa to UK on one tank of fuel!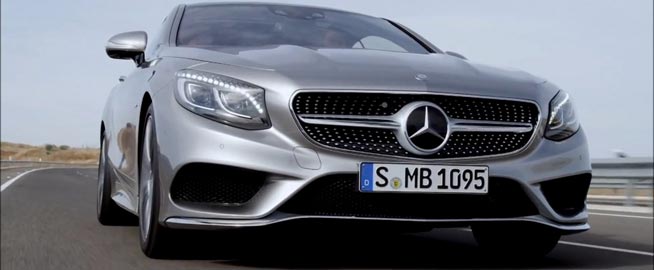 This amazing feat was completed by British journalist Andrew Frankel, with the help of a co driver, in a 2014 model Mercedes Benz E300 BlueTec Hybrid. The epic journey began in Tangier, Morocco in North Africa and ended in Goodwood, England, an incredible distance of 1,223 miles!
The Mercedes Benz E300 BlueTec Hybrid that accomplished this impressive journey is an executive saloon, not usually the type of vehicle associated with fuel saving economy, this particular model is no slow coach either, covering 0 – 62mph in only 7.5 seconds with a top speed of 150mph. The E300 BlueTec Hybrid combines a 2.2 litre, 204hp turbo diesel engine with a 27hp electric motor, the official miles per gallon figure is 68.9 with emissions at 109g/km CO2, although interestingly the car used from Africa to the UK actually completed the journey at an extremely economical average miles per gallon figure of 73.6. Incredibly the fuel tank was still not completely empty when the car reached its destination as the onboard trip computer was still displaying 100 miles of range before it was due to run out of fuel, if they had kept driving they could potentially have achieved 1,323 miles before the fuel tank was completely dry. Mercedes Benz described the UK registered car as "scrupulously standard" and it was indeed a production line model, just the same as anyone could buy – if they had the funds of course, with prices starting at £39,880. The only difference was an optional factory upgrade from the regular 59 litre fuel tank to the larger 80 litre tank, this option cost only £100 and was a necessary upgrade considering the epic challenge that lay ahead for the vehicle.
Although Andrew Frankel and his co driver were travelling in luxurious Mercedes Benz comfort, their journey took 27 hours to complete, crossing four countries, two continents and three time zones; they also had to cope with altitude changes, variations in the weather from intense heat to heavy rain and the occasional fuel burning rush hour traffic.
The journey was a truly incredible achievement, it was also a priceless piece of publicity for Mercedes Benz, but let's face it, Andrew Frankel and his co driver would not have been driving in the same manner as they would have been if they were just popping out to the local supermarket for some groceries. It has been shown again and again on a variety of TV motoring programs that the use of extremely stringent driving techniques can result in absolutely staggering figures for mpg.
Special Thanks Highway Star Benz For Providing the Image