Greatest car of all time!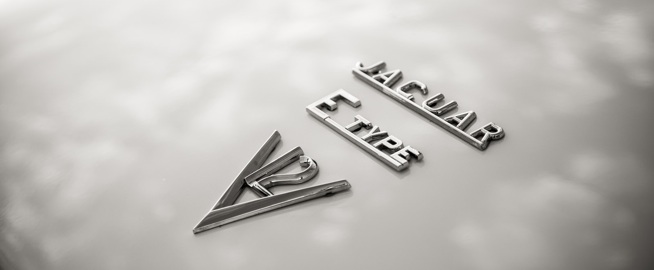 A new survey has been carried out, polling around 2,000 British drivers, to discover what us Brits think is the best car in the world. The survey was commissioned by TV's Discovery Channel and was conducted to celebrate the 100th car to be featured and the new series of their TV show Wheeler Dealers.
It seems that we Brits are pretty fair minded as not all of the cars voted into the top ten places are British vehicles, although they are all European. So which car do you think was voted the best of all the rest? Here are the top ten, according to the Discovery Channel survey.
10th – Aston Martin Vanquish
9th – Rolls Royce Phantom
8th – Aston Martin V8 Vantage
7th – Aston Martin DB9
6th – Rolls Royce Silver Ghost
5th – Aston Martin DB5
4th – Volkswagen Beetle
3rd – Porsche 911
2nd – Mini
1st – Jaguar E-Type
The fabulous E-Type Jag received 32% of all votes in the survey, it also came top in two further surveys carried out on behalf of the Discovery Channel; it was voted the greatest ever classic car and the Roadster version was voted greatest ever convertible car. The iconic E-Type was introduced to the world in Geneva on 15th March 1961 and it was an instant success, it has never lost that appeal and many people still consider it to be the most beautifully designed car ever, Enzo Ferrari actually described it as "the most beautiful car in the world". The Mini came second with 20% of all votes and the Porsche 911 third with 18% of all votes.
One of the presenters of the TV show Wheeler Dealers, Mike Brewer, said "This research underlines the incredible heritage of British car manufacturing, where originality, style and performance have been the hallmarks of many of our greatest cars. As the classic car market continues to boom, we're seeing many popular productions being snapped up as future classics." Another survey was for the top 10 previously embarrassing cars that drivers would now feel proud to own, the winner of this survey was the Ford Capri, followed by the Morris Minor in second place, the Triumph Stag in third place, the Ford Escort XR3i in fourth place and all models of Skoda in fifth place. Co presenter of Wheeler Dealers, Ed China, said 'It's good to see the Capri and the XR3i now joining the pantheon of classic popular production cars. As we unveil our 100th car in the series, we'll be aiming to return another hidden gem to its former glory.'
Special Thanks Robert S. Donovan For Providing The Image