Ford F-150 Game Changer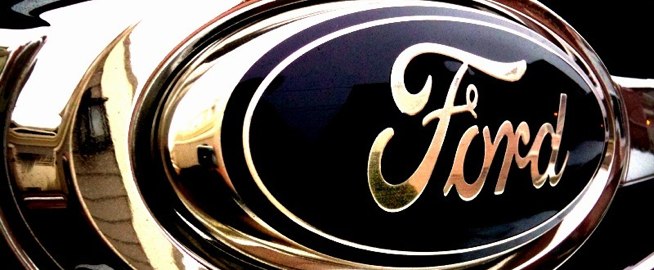 The Ford F-150 pickup is the most popular vehicle in the US; it is also Ford's most profitable vehicle. The new model of the F-150, referred to as the 2015 F-150 although it will actually be released in the latter part of 2014, might just be a game changer as far as rugged US pickup trucks are concerned because the body will be constructed from aluminium instead of steel.
Ford has been developing this new model F-150 for about six years, it is a revolutionary step but it is also a risky one with aluminium costing more than steel and requiring different construction methods. Some market analysts are even predicting that the launch of the 2015 F-150 will not go smoothly, hinting at parallels between the new pickup and the Boeing Dreamliner. Auto industry analyst at Barclays, Brian Johnson noted last year that"Both are are innovative products using lightweight materials that push the envelope," and that suggests the F-150 might risk "start-up delays like the Dreamliner,"
The 2015 F-150 will be 700 lbs (317kg) lighter than its steel bodied predecessor, making a huge difference to fuel economy, although Ford have not yet released what mpg new pickup owners can expect – nor have they released what they can expect to pay for this new thrifty version, only saying that it will haul, tow and go further on a tank of gas than the current F-150 whilst remaining within range of today's sticker price. Karl Brauer, a senior analyst said "This is a critical redesign, not just for Ford but for the entire full-size truck market as we enter an era of rapidly increasing fuel efficiency standards". If the new F-150 pickup proves to be as successful as Ford is hoping it will be it will not only be the mpg that will be more efficient, there will also be energy savings too as using recycled aluminium makes absolutely no difference at all to the strength and durability of the end product.
Marketing the new truck as constructed with military grade aluminium, Ford are keen to advertise that it will be as tough, if not tougher, than the outgoing version. Pete Reyes, Chief Engineer said that it was "bigger, wider, stronger, but lighter". Ford are so sure of the truck's capabilities that they are offering to loan it out to people who can give it a really tough test drive for a few weeks. Doug Scott, Marketing Manager for Ford Truck Group said "that'll really put the truck through its paces – torture test it on their own".
The 2015 F-150 pickup will initially be available in five trim levels, namely XL, XLT, Lariat, Platinum and King Ranch, with SXT, Raptor and Tremor possibly arriving later.
Special Thanks David Reber for providing the image.