2013 World Car of the Year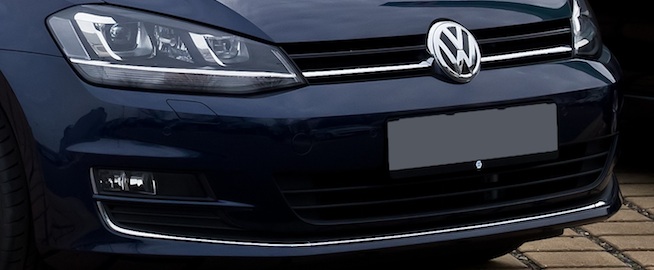 The Volkswagen Golf BlueMotion Mk7 has been awarded the title of World Car of the Year 2013.
One of the most fuel efficient family hatchbacks available, it the fourth VW to win this prestigious title in five years – this is also the 17th award given to the BlueMotion since it was launched in November 2012
The new VW Golf BlueMotion, now available in the UK, offers a staggering 88.3 mpg (combined) and CO2 emissions of only 85 g/km – meaning £0 road tax per year and no London congestion charge either!
This mark 7 model surpasses the fuel economy of the 2007 mark 5 version of BlueMotion by 15 per cent, this was achieved in various ways including weight reduction, aerodynamic enhancements, longer gear ratios, stop/start system, super low rolling resistance tyres and engine modifications
Road test feedback is good too, with the majority reporting that the BlueMotion is a solidly comfortable but nippy hatchback – in fact, just like a Golf!
On the road RRP start at £20,335 for the 3 door rising to £20,990 for the 5 door (based on Golf S) and the first deliveries are due in August 2013
Special thanks to M93 for providing the VW Golf 1.4 TSI BlueMotion