Volkswagen makes loss due to emissions rigging scandal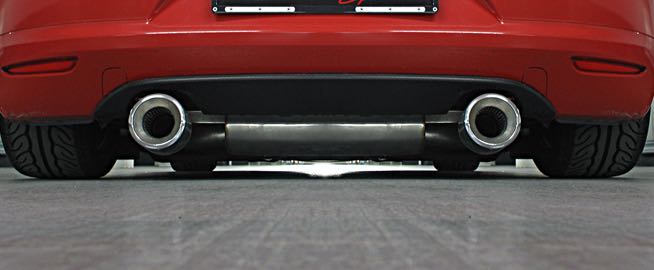 German car maker Volkswagen has announced its third quarter figures and, as widely anticipated, it has reported a loss – its first operating loss for at least fifteen years. Following the revelations concerning the rigging of emissions in VW, Audi, Seat and Skoda vehicles with the EA 189 diesel engine built between 2009 and 2015, Volkswagen initially announced that it would reserve €6.5bn (£4.7bn) towards the cost of recalling the affected vehicles, but it seems the decision was taken to increase the amount to €6.7bn (£4.8bn). For the third quarter of the year Volkswagen reported a €3.48bn (£2.52bn) operating loss and a €2.52bn (£1.82bn) pre-tax loss, for the same period Volkswagen saw their vehicle sales drop by 3.7% and production by 11.6% compared with last year. Volkswagen has warned that profits for the full year were expected to be "down significantly" due to the enormous costs of handling the emissions rigging scandal, of course there are also going to be legal costs and the car maker mentions in its quarterly report that it is expecting the following types of litigation – criminal and civil charges from national regulatory authorities, class action or individual civil lawsuits from its investors and class action or individual lawsuits from its customers. Volkswagen also said that its legal costs "cannot be estimated at the current time" although they accept that "Considerable financial charges may be incurred as the legal risks crystallise". Chief Executive and Chairman of the Board of Management, Matthias Mueller, said "The figures show the core strength of the Volkswagen Group on the one hand, while on the other the initial impact of the current situation is becoming clear. We will do everything in our power to win back the trust we have lost."
The value of Volkswagen shares have fallen significantly since the scandal came to light and the car maker announced that it would be reducing its budget for research and development, it has already achieved a reduction of more than €1bn (£.72bn). Chief Financial Officer, Frank Witter, said "The Volkswagen Group has very solid and robust liquidity resources. This will help us manage the challenging situation cause by the financial impact of the diesel issue". CEO Matthias Mueller recently said that Volkswagen was made of "strong stuff" and had a good chance "to shine again in two to three years".
Following the announcement of its third quarter figures Volkswagen shares rose 3.2%.
Special Thanks WillVision Photography for providing the image.