Do you trust the motor trade?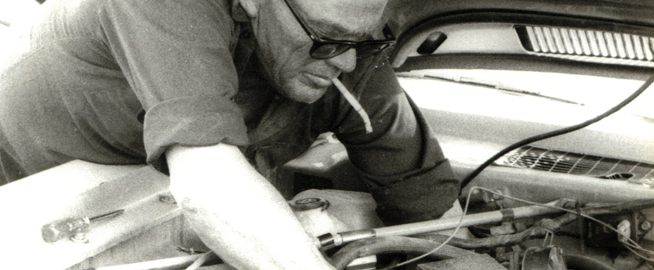 It seems that the majority of us have a deep seated mistrust of the motor trade in general, from back street garage to high end dealership – tales abound of overcharging, shoddy workmanship, dishonesty, negligence… the list goes on, no wonder so many people are fearful about the service they will receive when booking in their car.
A new survey carried out by Halfords has revealed that over 10 million cars failed the MoT test last year because owners would rather stay away from garage workshops, even when they know there is a problem – and failure rates are increasing every year. The annual appointment for an MoT test is sometimes the only contact some owners ever have with a garage workshop, routine servicing is avoided so the opportunity for an early diagnosis is missed, often resulting in an even more expensive repair bill. This is despite the fact that we all know that vehicles with a fully recorded service history are much more likely to sell faster and at a higher price.
It should be said of course, that there are also many, many people who have built up a great relationship with their local garage and rely upon them completely for any servicing and repairs required and it is unfortunate that the reputable dealerships and workshops have been tainted in the same way as the "dodgy" dealers.
Keeping your fingers crossed and hoping for the best is not ideal when booking your car in for an MoT test and the SMMT (Society for Motor Manufacturers and Traders) have launched a website to help you make some basic checks. The SMMT call these checks the "minute or two" MoT check and we have listed the main points for you.
Check your headlights and indicators are all working properly
Ensure your brake lights are functioning as they should
Your number plates should be clean and legible, they should also comply with the rules for font and letter spacing
Check the condition of your wheels and tyres. Minimum tyre tread depth is 1.6mm, it is recommended that tyres are changed at 3mm
The full length of all seatbelts should be checked for damage, tug sharply to test they are working as they should. Check the driver seat to ensure it has full adjustment
The windscreen should have no damage larger than 10mm in the area swept by the wipers in front of the driver, or more than 40mm elsewhere
The windscreen wipers should be in good condition with no tears or holes in the rubber
Make sure your screen wash is topped up
Check the horn is working
You should have enough fuel and engine oil for the workshop to run the car and test the emission levels, otherwise the MoT test cannot be completed
To see the full SMMT list go to PassMyMOT.co.uk
These checks are so simple and can save you a lot of time and money, if you are unsure or need help with this the SMMT say that UK dealerships are ready to give advice and assistance.